Kaleidoscope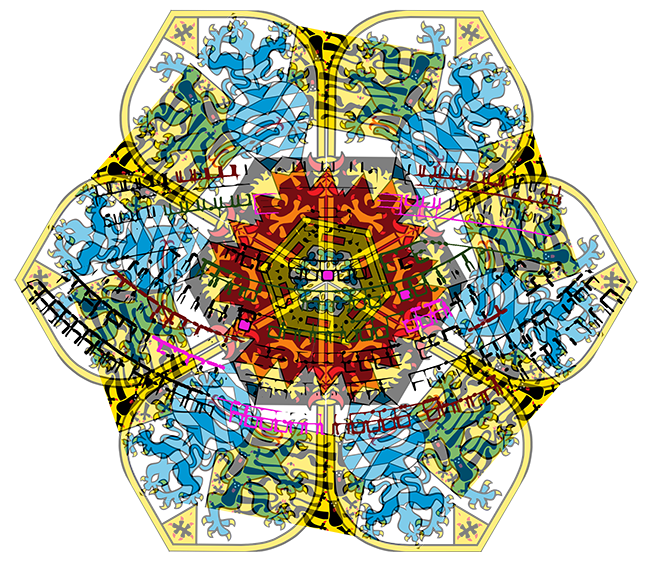 German Embassy in Islamabad – Office
Kunst-am-Bau Project, realisation in planning

Commissioned by: The Federal Republic of Germany
The multi-level wall in the foyer of the office will be enhanced by a highly abstracted map of the Federal Republic of Germany, in which the familiar outlines of the state will result from the relative location of its 16 state and citizen parliaments, whose coats of arms form an integral part of the artwork.
By subjecting the Länder coats of arms to an abstract ornamentalisation, the work of art connects with the prevailing aesthetics of the host country Pakistan, while at the same time the manner of abstraction provides allusions to the democratic system of the Federal Republic of Germany.
The individual parliaments will be represented by circular plates, and their location on the wall will make the outlines of the Federal Republic of Germany visible in the image as a whole. The differences in size of the respective Länder are taken into account by the varying diameters of the plates (from approx. 50 to approx. 100 cm). The image carriers are mounted on cylinders of different heights, which allows the overall arrangement to form an image relief.
On this abstract map of Germany, each individual Bundesland is symbolised by an "ornamental flower", which is created by three superimposed levels. The starting point of the motifs for the lowest and middle levels are parts of the respective Bundesland's coat of arms, which are transformed into an ornament reminiscent of petals by two different, kaleidoscopic alienation processes. The third level will also be enhanced by an abstract ornament, i.e. a plan of the seating architecture of the respective Bundesland or citizen parliament – its schematic representation evoking lettering. In this way, floral, abstract and richly embellished ornaments are created, which make use of a widespread, folkloristic art language of Pakistan and also allude symbolically to the democratic constitution of the Federal Republic and its Länder.
In and of itself, the threefold structure references the prevailing separation of powers in Germany's political system.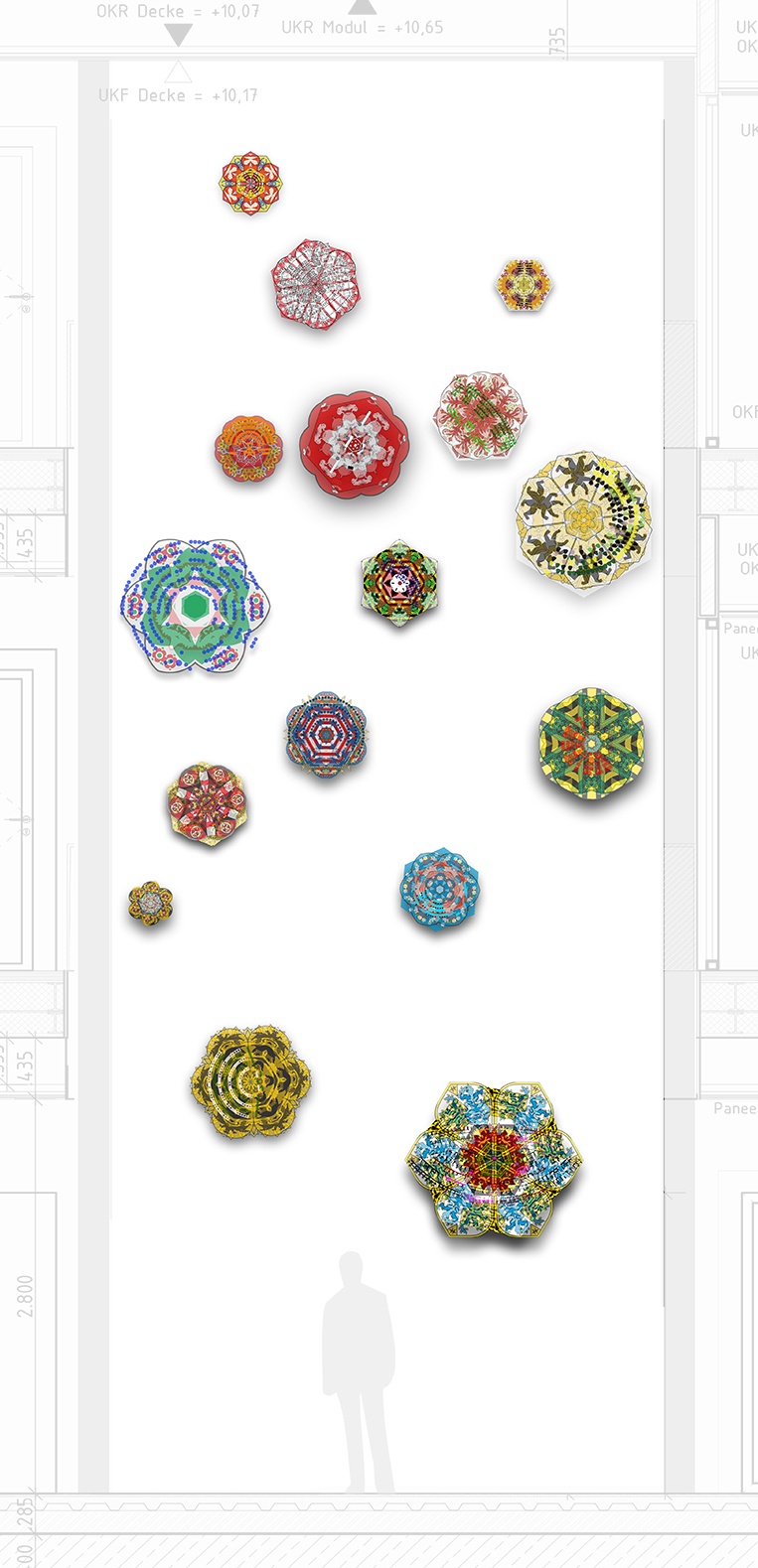 The fact that the three levels are rotated in relation to each other not only reinforces the kaleidoscopic character, but also opens up an indirect yet all the more profound symbolic space. The aesthetic language of the art installation for the office foyer is highly complex, but intuitively understandable as soon as one has identified the artwork's various levels. On the level of observation, we find a symbolic representation of the Federal Republic of Germany and its constituent Länder, as well as an aesthetics of colour and form that seeks proximity to Pakistan's traditional art language, in which the less figural, but primarily ornamental structures of the arabesque predominate.
Markus Ostermair