seeds of concept
a cooperation of EMPFANGSHALLE an HAVE IT
Video 21 min, Pristina 2018
A part of the MultipliCity project series of the City of Munich
The approx. 20-minute video work "Seeds of Concept" was created in a collaboration between Empfangshalle and the Kosovar artists' collective HAVEIT.
The video series is framed by shots of small shops, never completed, located directly below a magnificent new church building, and looking as if crushed by it.
A wide variety of places, thresholds and non-places in the capital Pristina were considered. Seven videos show how these places were transformed into performative settings.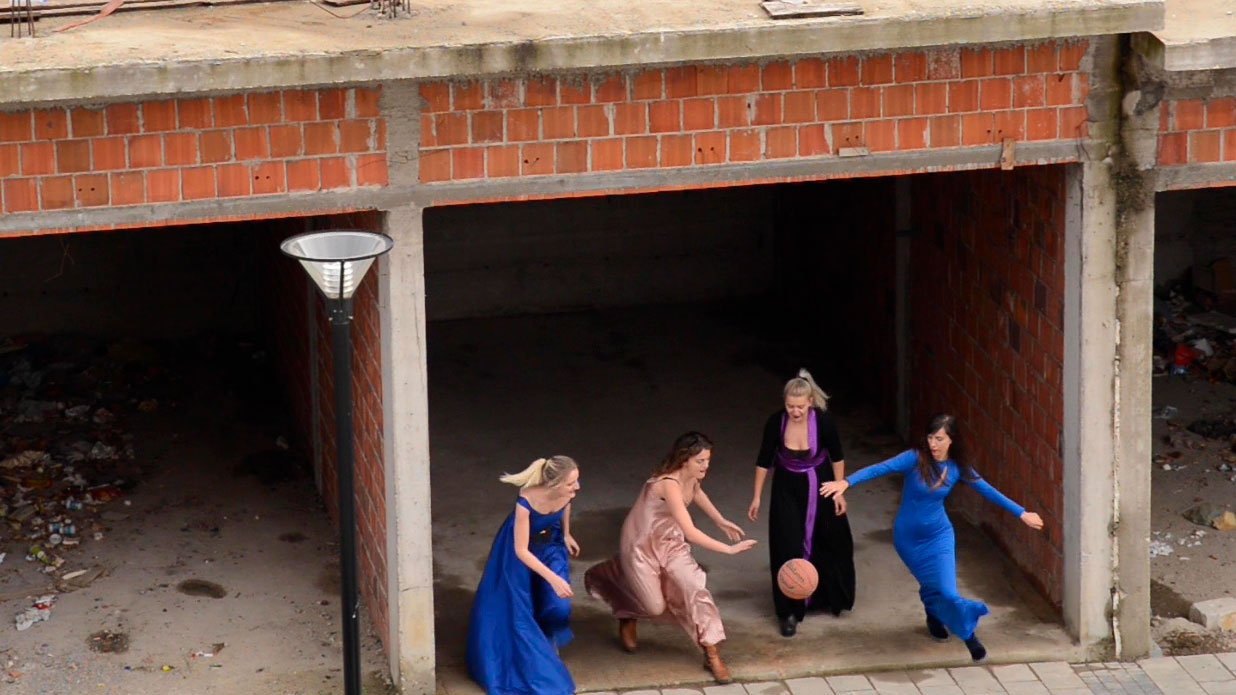 The artists explored the current political situation in Kosovo, albeit with very different approaches: symbolically, when sunflower seeds rain down on the artists' collective HAVEIT or a young man at a bus stop walks up and down as if driven, as if trapped behind invisible bars; or concretely, when a conversation about art and accident between Empfangshalle and HAVEIT in a public library is interrupted by the superintendent, who bans them from the premises; or in an abstract sense, when the ventilation shaft of a shopping mall below it is circled, protruding like a sculptural heart into the grey of the surroundings and sucking in and expelling breathable air.
You've gotten all dressed up, redone a lot of things, or at least set them in motion, you've tried to close the wounds, and now you, girl, also want to have fun, maybe with a basketball, there, in the dark twilight, where there are no points to be scored.
funded by        EMPFANGSHALLE